Contemporary Partnering by MN Dance Company
A complete guide for how to grow your skills in contemporary partnering.
In this extensive class series, we share everything we know so that you can accomplish challenging techniques and learn something totally new.
Complete with a downloadable Workbook, this class offers a detailed guide for how to increase your skills and develop the necessary strength, coordination and flow for contemporary partnering.
Whether you are focused on technical skill or want to simply grow your movement style, there is something for everyone in this class. We'll see you there!
Follow the link to take our class - mn.dance-masterclass.com
About this class
Contemporary partnering is essentially a combination of strength, coordination and flow. In this Dance Masterclass, Michal and Nastja share techniques for how they accomplish challenging partnered choreography by breaking it down into practical exercises.
Starting with a guided warm-up flow, you'll learn how to instantly find (and maintain!) a connection to your partner while moving in the contemporary style. Through a series of trust building exercises Michal and Nastja teach easy ways to develop a meaningful connection to your partner and - most importantly - one you can trust.
You'll move on to learn the mechanics of 10 lifts in contemporary dance ranging from beginner to pro-level. To apply the skills you learn, MN teaches an extensive piece of choreography created specifically for this class. The choreography is broken down into 5 distinct parts so that you can easily learn each step.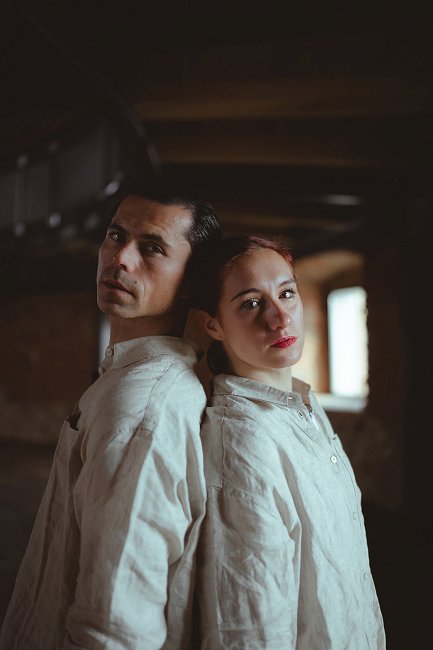 MN Dance Company
Artistic Directors: Michal Rynia and Nastja Bremec Rynia
Michal and Nastja have been creating dance together for over 15 years.
Michal (an awarded hip hop dancer who has won the title of Hip Hop World Champion not once or twice, but five times!) found his way to contemporary dance through his many years of training. Nastja's extensive background in ballet and modern is what led her to the world of contemporary.
Together they have combined their techniques to create their own unique way of moving within the contemporary style. With training methods based on creative movement and expression, they continue to push the borders of contemporary dance in performances and workshops held around the world.
Follow the link to take our class - mn.dance-masterclass.com
Photo by Nino Bektashashvili